Infinite ISP: An Open-Source Image Signal Processor Development Ecosystem
Full Stack ISP development framework offering complete package from algorithm R&D to FPGA/ASIC implementation. Infinite-ISP manages the full pipeline, including testing and verification, so you can dedicate your energy to what you do best..
Key Offerings:
Cohesive journey from algorithms to RTL to FPGA for a streamlined ISP development experience.
Complete ISP pipeline from sensor data ingestion to configurable RGB/YUV output.
Real-time testing with FPGA compatibility.
ASIC ready RTL.
Open Source Camera tuning tool included.
Plug-and-play capability for filter-modification and fine-tuning.
Effortless setup, thorough documentation.
Dedicated support and guidance can be provided throughout development.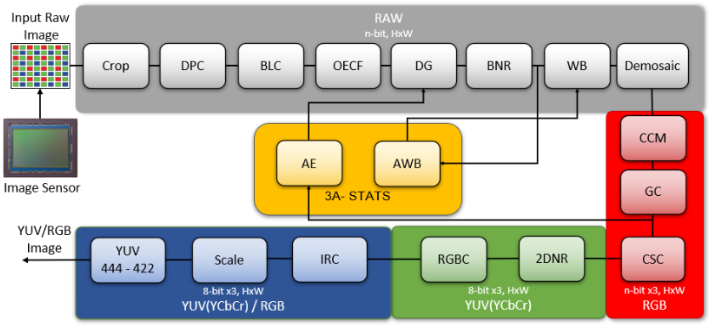 I want to set up my project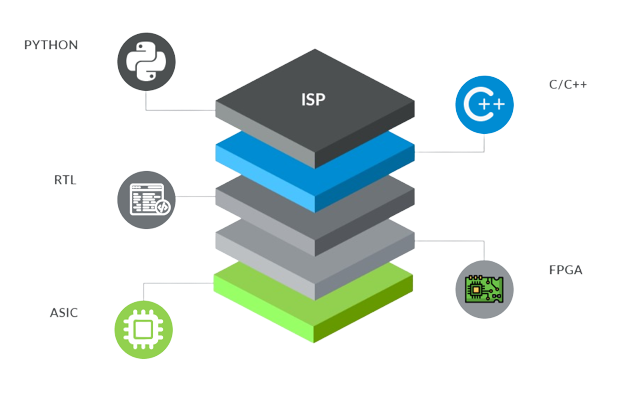 Algorithm to RTL to FPGA
Infinite-ISP covers the entire ISP project, from algorithms to ASIC.
It includes algorithm development, hardware design, and testing.
Real-time testing with FPGA compatibility.
Verify outputs on FPGA before final deployment.
Ensures practical impeccability alongside theoretical soundness.
Customization & Efficiency
Comprehensive documentation.
Continuous updates and customization options.
Simplify your ISP project reduce your project setup time with pre-built functional components.